Welcome to Our Practice
General & Cosmetic Dentistry, Naperville, IL
18 Years Serving Our Patients in Naperville & surrounding cities
We offer friendly and gentle dental care, general and cosmetic dentistry in Naperville, Illinois. Dr. Ojjeh and his staff are very understanding, and they know your time is valuable. That is why we work efficiently to get you out of the dental chair and back to your day! Our wait time is less than 5 minutes.
Thank you for visiting Da Vinci Dental, your experienced dentist in Naperville. An exceptional patient care, state-of-the-art equipment, the latest technology, and a complete range of dental services, that's why our practice is recognized as one of the most professional and compassionate dental practices in Naperville.
Serving patients in Naperville for over 18 years is the foundation of our practice. By staying abreast of the latest dental technologies and procedures, Da Vinci Dental can provide the most advanced, personalized dental care for you and your family. You'll feel at ease with our friendly staff, caring Naperville dentists, and comfortable office setting.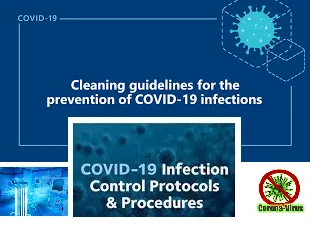 Our community has been through a lot over the last few months, and all of us are looking forward to resuming our normal habits and routines. While many things have changed, one thing has remained the same: our commitment to your safety.
Infection control has always been a top priority for our practice and you may have seen this during your visits to our office. Our infection control processes are made so that when you receive care, it's both safe and comfortable. We want to tell you about the infection control procedures we follow in our practice to keep patients and staff safe.
Our office follows infection control recommendations made by the American Dental Association (ADA), the U.S. Centers for Disease Control and Prevention (CDC), and the Occupational Safety and Health Administration (OSHA). We follow the activities of these agencies so that we are up-to-date on any new rulings or guidance that may be issued.
You may see some changes when it is time for your next appointment. We made these changes to help protect our patients and staff. For example:
Our staff will communicate with you beforehand to ask some screening questions. You'll be asked those same questions again when you are in the office.
We will provide you a face mask, a hand sanitizer, and a shoe cover that we will ask you to use BEFORE you enter the office along with taking your temperature via a contact-free thermometer.
We also thoroughly sterilize each room after each use via approved CDC chemicals and via UV light sterilizers. We also alternate the use of dental operatories to sterilize and to continuously filter the air via HEPA air purifier that removes 9.97 of air pollutants including viruses down to .1 micron.
If you have any questions about our infection control protocols; please contact us.
This website has been specifically designed to familiarize you with our staff and office procedures here at our Naperville office. Check out our complete list of services , such as Dental Crowns , Dental Implants , Veneers , Smile Makeover , or periodontal exams . Or, browse our educational patient library, find directions to our Naperville office or even request an appointment .
New patients are always welcome. Our Naperville dentists look forward to meeting you and being your lifelong partner in dental health.
---

Book Your Appointment Online Now

---
Expert Network Award
Dr. Ojjeh has been recognized as a Distinguished Dentist by the Expert Network. The Distinguished Dentist Designation from the Expert Network is only conferred upon the Top 3% of dentists in the U.S.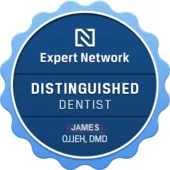 The Expert Network is the leading invitation-only network for professionals who have contributed meaningfully to their field and can demonstrate a distinct perspective on the future of their profession.
The Expert Network is the only network for top-rated professionals who have a compelling success story and are considered thought leaders in their field. The selection process is based on thorough multi-phase research and evaluation process, selecting professionals who have demonstrated superior influence, leadership, reputation, and knowledge.